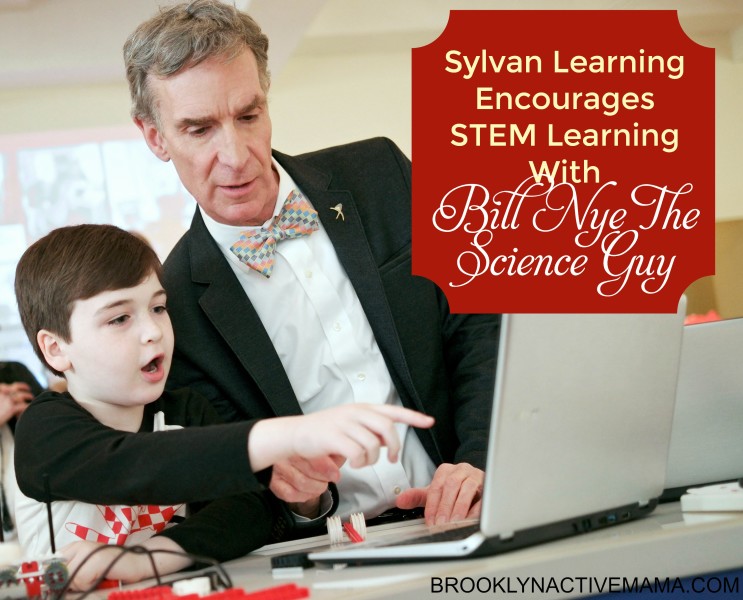 For the past two weeks the upper elementary school kids in NYC public schools have been taking their state exams. I have never been a good test taker–in fact my mom hired Sylvan Learning to help me with my SATs because I needed rest taking skills in the worst way.
Last week I attended a Sylvan Learning #FindYourEdge event that had several different stations that focused on improving STEM proficiency. This included areas dedicated to coding, math, apps and robotics. The kids were assisted by Sylvan representatives and shown how their programs are first hand.
What is STEM Learning?
STEM Defined: STEM is an acronym for Science, Technology, Engineering and Math education
A STEM learning program can be extremely beneficial for your child especially for those kids who are technologically inclined. Our world is becoming more and more digital by the day so introducing children to a STEM program like coding or robotics could pay off in amazing ways in the future.
Sylvan Learning polled over 1000 parents to address their concerns with STEM education and some of the results were eye opening:
Nearly half of the parents believe that children should begin STEM-related education before the age of ten
One third don't believe that most children have the proper technology instruction in the classroom
94% believe that it's crucial to train today's children for a different future in the global job market
80% of parents reported that their children lacked the necessary skills in computer science
89% of parents feel it's up to them to ensure their child is exposed to STEM outside the classroom
Bill Nye was present and I'm not going to act too cool for school and I will admit that I was geeking…a lot. Bill Nye The Science Guy is a legend in my book and he is a big fan of STEM learning.
[Tweet "The awesome @BillNye encourages STEM Learning at the @SylvanLearning #FindYourEdge Event!"]
I personally believe that A STEM program can introduce kids to a world they may not even know they love. It's up to us as parents to help them find their passion. You never know if you have a little engineer or developer on your hands–why not get started early?
httpv://youtu.be/AUqqGKglZmY
To learn more about Sylvan's programs in your area you can click here.
Do you believe in STEM learning? Would you get your child involved in such a program?